16 October 2016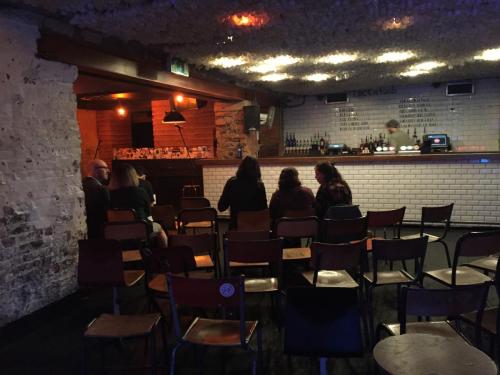 "Arschloch!" Not exactly a word you would expect to hear shouted out at an event dedicated to classical music, but MC Mozart's Classical Smackdown was no normal recital. The event, which took place on October 5 at a bar in Shoreditch (the Williamsburg of London, in terms of hipsterness), featured two violinists from the Royal Academy of Music battling it out for audience affection and eternal glory, or at least a bottle of champagne. The playing was at a high level and the audience was an engaged group of 20- to 40-somethings. But the highlight of the evening's event was by far MC Mozart herself – with a wig and a precariously handled glass of wine, her witty one-liners ran the gamut from raunchy to political, and were often both at once. To break the ice, she invited the audience to shout out a favorite curse word. Hers? I'll let you guess.
 
The Smackdown was organized by the Hackney-based company Wild Above Rule. According to their website, "Wild Above Rule is about challenging perceptions of arts as 'exclusive' or intimidating, breaking down elements like classical music, fine art and theatre to create interactive, inclusive events." They did not follow up regarding a request for comment.
 
Like the rap battles in the 2002 movie "8 Mile," the competition was divided into several rounds – joy, sadness, love, and freestyle – separated by drink (or bathroom) breaks. Peter, an audience member with a coin that always landed tails up, was in tasked with selecting whether Dutchess Toaster (née Julie Svěcená) or N.H. Cannon (née Roberts Balanas) would go first in each round.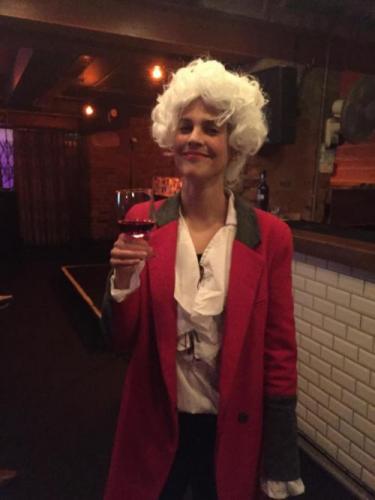 Mozart had a clear favorite, whom she eyed lustily from the sidelines (when she wasn't getting a drink or giving a dramatic interpretation of the music with sock puppets). After one phallic display with a microphone, she remarked in an aside, "I was glad when I woke up in 2016 and found that sexism was still well and alive." So it was doubly fair that the audience voted for a winner… by singing a phrase from Eine Kleine Nachtmusik.
 
Toaster emerged victorious at the end of the evening, and not solely by returning Mozart's flirtations; she played with a wide range of color and expression and had an engaging presence at the front of the room. Cannon, on the other hand, selected a palette of repertoire that was, in my opinion, better suited to each theme; however, though his playing was technically virtuosic, there was not as much musical risk-taking. I was quite impressed by both players' abilities to perform so skillfully in such a distracting environment.
 
Was this a performance where I felt deeply moved by a piece of music? No. Was I entertained and engaged? Absolutely. The Smackdown was definitely successful in aligning with W.A.R.'s mission of being interactive and non-intimidating. Would more events in this vein build new audiences for classical music? Maybe, though that would depend on which "new" audiences are being targeted; though perhaps more attractive to younger listeners than traditional concerts, this performance likely appeals most to people of a particular socioeconomic status and education level that is fairly congruent with classical music's existing audience.
 
All potential criticisms aside, MC Mozart's Classical Smackdown was quite fun, and I'd definitely go back for more.