1 February 2016
[Updated 2 February 2016. The earlier version of this post omitted the historical and analytical context now provided below.]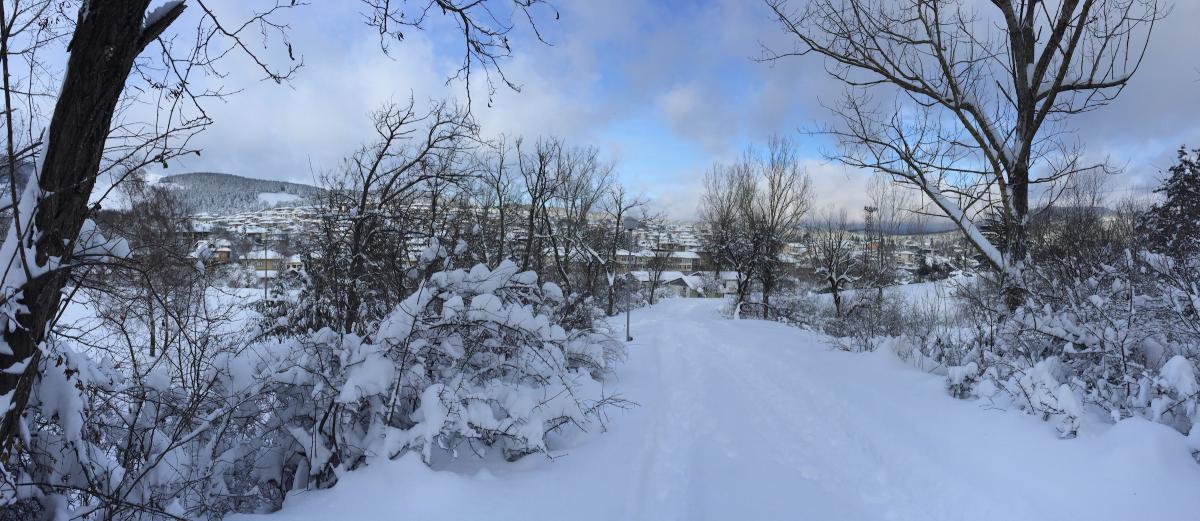 A few weeks ago, I went out to Kotel to work with a kaval player who taught at the National School of Folk Arts "Philip Kutev". The school is the oldest of its kind in Bulgaria and has graduated 1100 musicians in the half century since it was founded in 1967, according to the school's website. It serves as an example of the government's mission at the time to promote strictly controlled versions of tradition as a way to evoke nationalism and socialist ideals while also ridding the folk arts of their apparently "primitive" and "ritualistic" elements by blending them with practices derived from the "high culture" of the West. During that era, traditional melodies were arranged and harmonized so they could be performed by a new type of ensemble, the folk orchestra.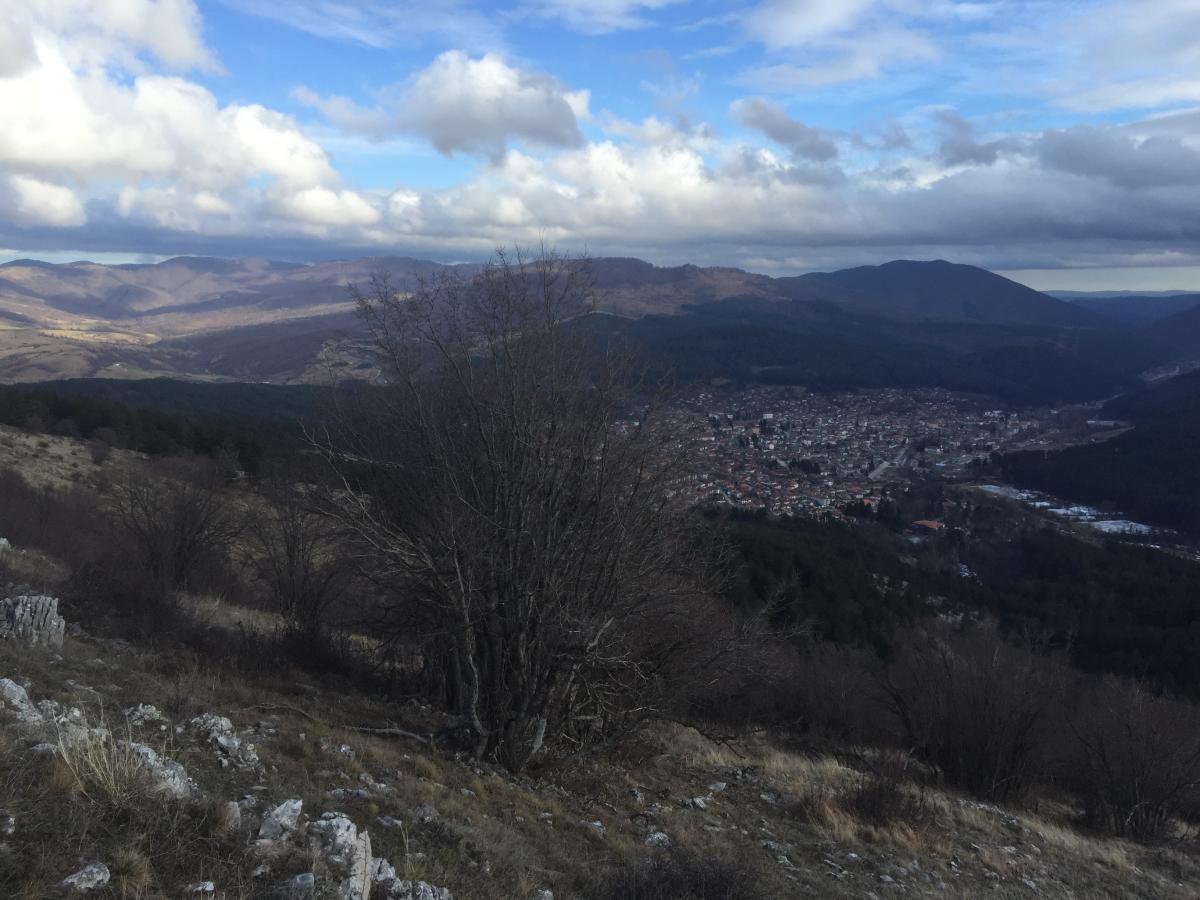 According to Tim Rice in the following excerpt from May it Fill Your Soul, in which he discusses the schools in Kotel, Shiroka Luka, and Plovdiv,
"The state developed new musical workers perfectly matched to its goals, capable not only of playing but of valuing the 'clean,' 'sweet' music and dance it wanted. While the older musicians struggled with the composers over the latter's distortion of tradition, many younger musicians and choreographers trained at Kotel and the other schools embraced the new aesthetics unquestioningly."
So what sorts of things do students at schools like Kotel study? According to Donna Buchanan in Performing Democracy, "The school's curricula revealed the Marxist-Leninist emphasis on linking education to employment. Their goal was to supply workers for socialist production – in this case, folk ensembles – as quickly as possible" (193). Just like what might be expected at a school specializing in classical music, classes include private instrumental (or vocal) lessons, chamber ensembles, orchestra or choir rehearsals, history classes (in both classical and Bulgarian music), harmony, counterpoint, arrangement, composition, and piano technique. Even the audition process was modeled after that employed by classical programs.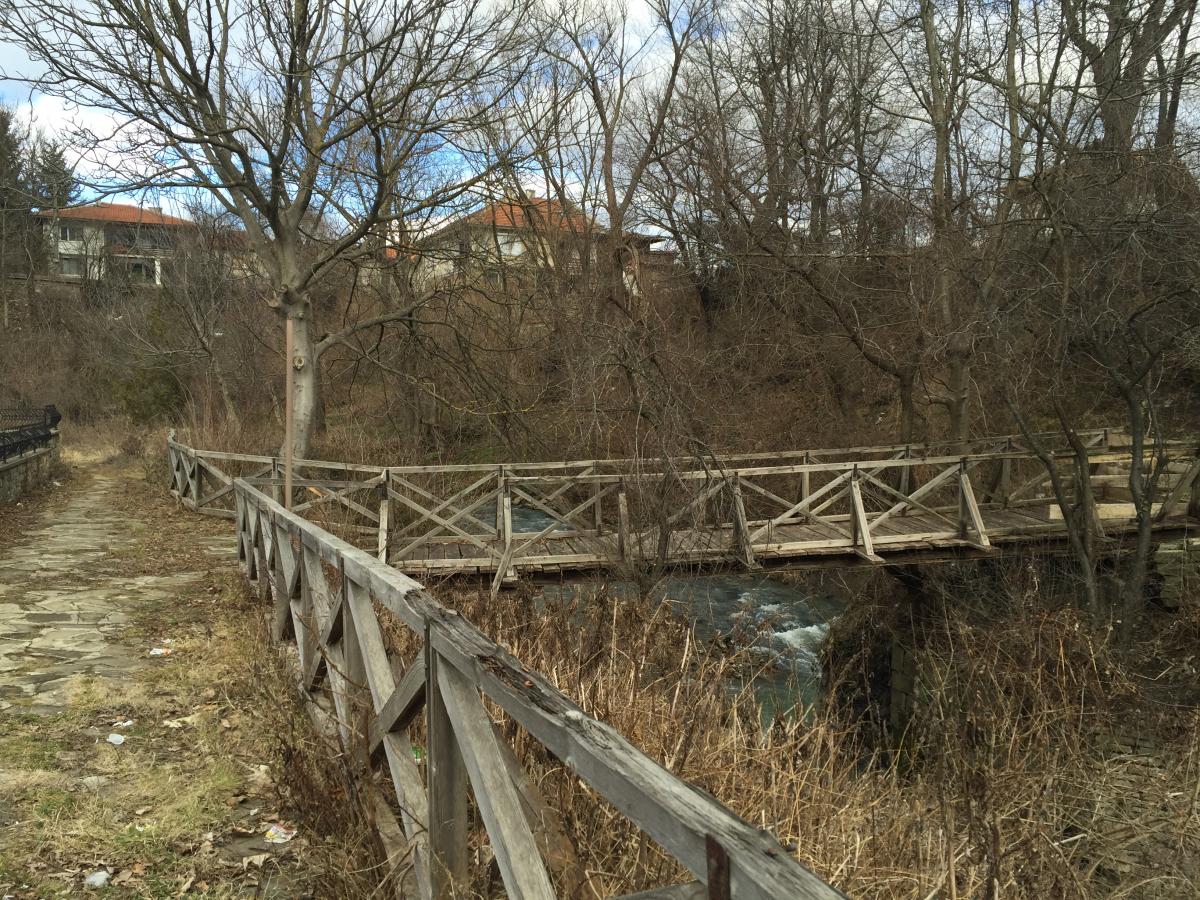 What was for me supposed to be a few days in the mountains ended up becoming almost a week after a huge snowstorm hit the evening before I was supposed to leave. Before I knew it, there was no wifi and everything was buried in 50-60 cm of snow. According to the proprietor at my hotel, there has not been such a storm in the 10 years he has lived there. Despite a snowplow and bulldozer diligently making the rounds, there were no busses for two days.
Since I had left my computer back in Plovdiv, the retreat was not conducive to blogging (or speaking English, since the only English-speaker I encountered was a waiter at a nearby pizzeria). But I did get a lot of musical work done! Georgi Penev, the teacher with whom I studied there, has taught generations of kaval players, including Valeri Georgiev (USA) and Temelko Ivanov (Trakia Ensemble, Plovdiv), with whom I have had lessons. Though I asked Penev whether I could visit the school, meaning to imply that I wanted to go inside to get an idea of what it is like to be a student there, something was lost in translation. I only saw the school from the outside and my lessons took place instead in my hotel.
Since he didn't speak English, I couldn't ask Penev questions I may have otherwise liked to about how the school and folk music in general have changed over the time since he first began teaching at Kotel. (He was the director of the school in the 1980s.) I can get some information second-hand, though from Tim Rice: in 1988, the then 30-odd-year-old, "asked to list the goals of his school… thought of three: the preservation, popularization, and collection of folklore." I wonder whether he feels these goals have been met, despite all of the changes that have swept through the country in the past century.
The two recordings included in this post feature me playing music I learned from Penev during my time at Kotel – a pravo horo and an introduction that Penev wrote, the latter of which is followed by a horo I had learned back in Plovdiv.